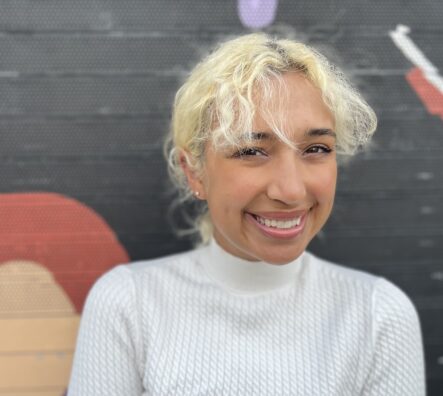 Leah Abrams
As a speechwriter and strategist, Leah Abrams has penned everything from captivating commencement addresses to viral op-eds—on behalf of pop stars and politicians alike.
Working closely with clients to capture their voice and perspective, Leah helps progressives demonstrate moral clarity on a range of issues, crafting crisp, punchy writing that breaks through the noise and moves people to action. She's partnered with candidates at the local, state, and federal level to create stump speeches, debate performances, and social media content that stands out.
Before joining the team at New Deal, Leah spent several years at West Wing Writers, where she ran the firm's Twitter account and helped lead its humor writing team. An accomplished humorist with work under her own byline in The New Yorker, McSweeney's, and Points in Case, Leah puts her comedy skills to good use by helping our clients draft memes that kill on the timeline and punchlines that kill on stage.
Though she lives in Brooklyn today, Leah is a proud North Carolina native. She graduated from Duke University in 2020 with a BA in Public Policy and History.