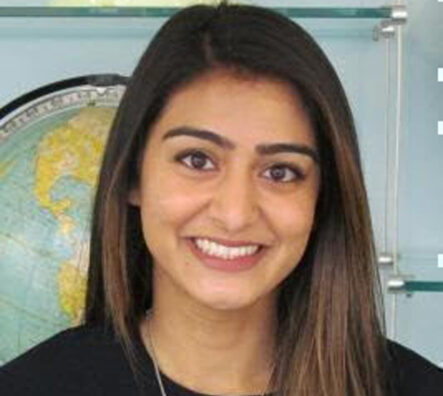 Natalia Latif
Natalia comes to New Deal Strategies after having spent three exciting yet tumultuous years working in the U.S. House of Representatives, most recently for Congressman Mondaire Jones. During that time, she worked on a range of policy issues encompassing everything from foreign policy and LGBTQ+ rights to housing, health care, and climate policy. She also occasionally had to dodge an attempted coup.
While managing these legislative issues, Natalia maintained an active outreach program for her office that was used as a model for democratic House outreach efforts. She also co-founded the Middle East and North African Staff Association on Capitol Hill. Prior to her work as a Congressional staffer, Natalia worked on electoral policy at the National Democratic Institute and served as an Obama Fellow focused on international humanitarian law and atrocity prevention initiatives.
Natalia got her professional start overseas in Islamabad, Pakistan, where she met lifelong friends collaborating on programs to combat gender-based violence, implementing Michelle Obama's Let Girls Learn initiative, and facilitating health care and vaccination awareness to fight polio in Pakistan. She holds a Bachelors of Science in Biomolecular Science and International Studies from the University of Michigan.