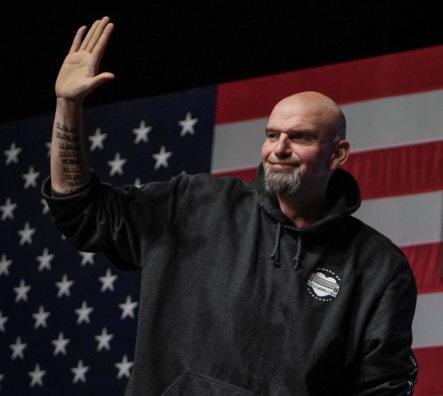 Creative Communications
The New Deal Strategies creative team is charting a new path for strategic communications, where creativity is as important as traditional comms. We know that a comms strategy that breaks through doesn't happen in a vacuum, so we help our clients create the perfect moment online or in the news cycle – and capitalize on it with creative content to drive their narrative, whether that be through videos, earned, or paid media.
Our team has a track record of producing entertaining, attention-grabbing videos that often use humor to drive a clear and memorable message – short and shareable clips that turn the opponent into a punchline, but without feeling overly negative and turning off voters. And because they don't look or feel like traditional political content, our videos resonate beyond social media and reach voters who are usually turned off by politics.
Our team understands how to find the sweet spot between digital, social, and earned media — and as a result, our videos have gotten millions of views, generated dozens of headlines, been featured on cable news segments and on late night television, and helped win elections.

JOHN FETTERMAN FOR U.S. SENATE
New Deal Strategies created a series of entertaining and memorable videos that relentlessly mocked Dr. Oz for being a rich celebrity from New Jersey who only moved to Pennsylvania to run for office. We were able to effectively define Oz early on as an out-of-touch, out-of-state fraud in a way that resonated well beyond social media, and drove a narrative that not only stuck, but may have proved decisive. Exits polls showed that 56% of voters agreed that Dr. Oz had not lived in PA long enough to represent it effectively.  
CYNTHIA NIXON FOR NEW YORK
New Deal Strategies wrote and directed a series of viral videos for Cynthia Nixon's campaign, including the candidate's memorable call for legalizing marijuana. This zero-budget, in-house video ended up being viewed over 4 million times online and covered by TV stations around the country. Despite having called marijuana a "gateway drug" just a year before, the day after this video was released Governor Cuomo said that "the facts have changed" on marijuana, and began moving the state towards legalization.
WOMEN'S MARCH
After the Supreme Court overturned Roe v. Wade with the Dobbs decision, the New Deal Strategies team put together a rapid-response video to call out the pundits and talking heads who had spent years accusing the women who had been warning of this decision of being hyperbolic and hysterical. The result was the highest-performing video Women's March has ever posted across its social channels including Twitter, Instagram, and TikTok.