Who We Are
A different kind of consulting firm.
New Deal Strategies is a different kind of consulting firm. We don't take corporate clients, and we only work for campaigns, causes, and leaders we truly believe in. Because we believe that we don't just need to elect more Democrats – we also need to elect better Democrats.
We're proud to be woman-owned, with a team that is bilingual and majority women. As a firm, we want to fight for the issues that matter and help lift up the voices of women, people of color, the working class, and the LGBTQ+ community.
The New Deal Strategies team has served as political and communications consultants for candidates running for nearly every level of office, from City Council to President of the United States. We've worked with some of the leading national philanthropic organizations on c3 and c4 development, and our advocacy campaign expertise has helped drive winning issue campaigns on climate change, reproductive justice, and income inequality.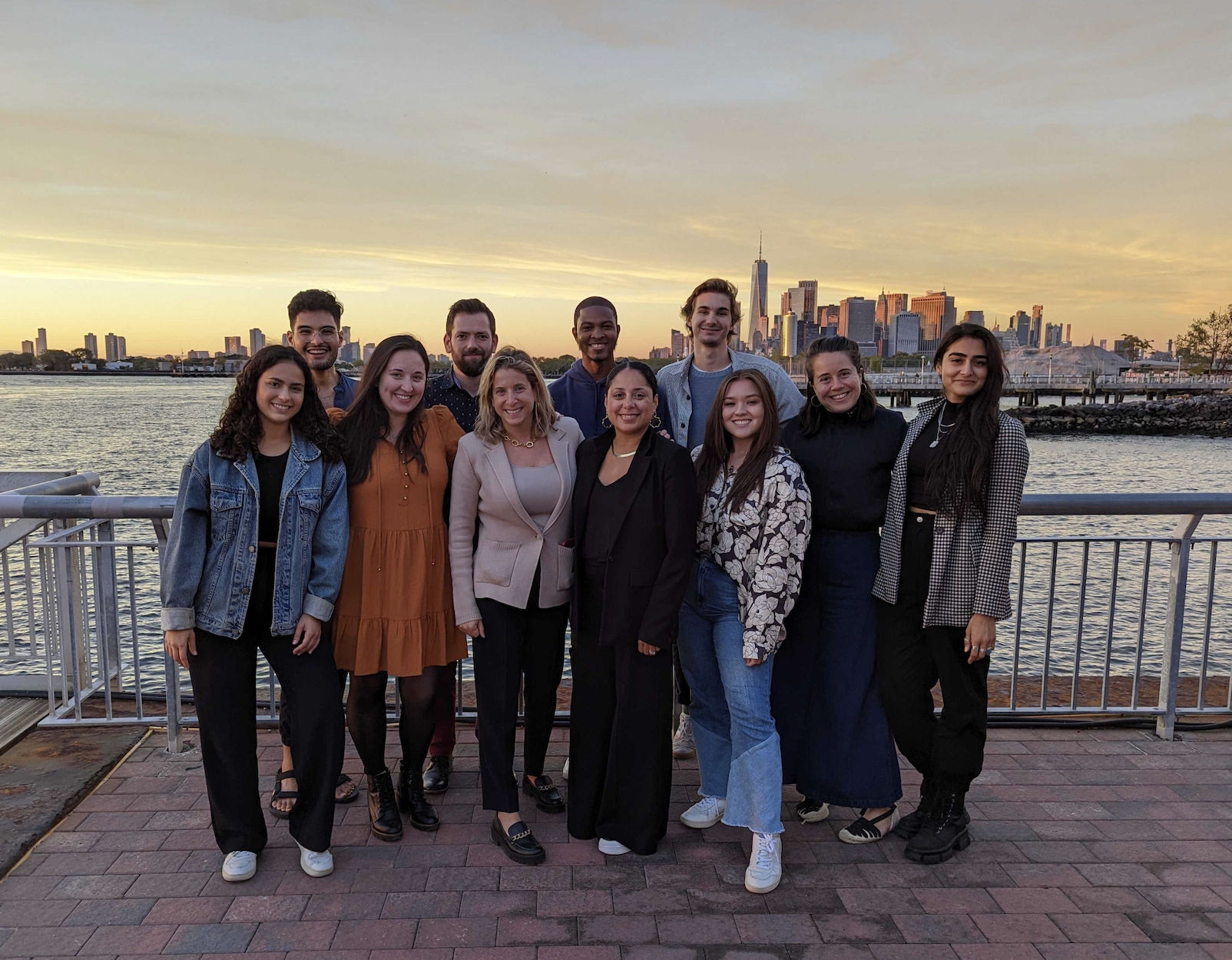 Meet Our Team
Led by Rebecca Kirszner Katz and Camille Rivera, New Deal Strategies is proud to be women-owned, bilingual, and majority-women, with an experienced team of advocates, organizers, flacks, writers, and strategists with progressive values.
Our services
We're a full-service political consulting firm, specializing in communications and messaging, electoral and issue-based campaign strategy, and much more. We know how to fight for the issues that matter most – and more importantly, we know how to win.
Political Consulting
& Strategy
General Consulting
Political Strategy
Campaign Management
Issue & Advocacy Campaigns
Communications Planning
Brand Building
Labor Relations
Crisis Management
Writing
& Content
Messaging
Video
Speechwriting
Rapid Response
Joke Writing
Training
& Development
Leadership Development & Coaching
Strategic & Organizational Planning
Development & Fundraising Strategy (c3 & c4)
Debate Prep
Interview Prep
Media Training