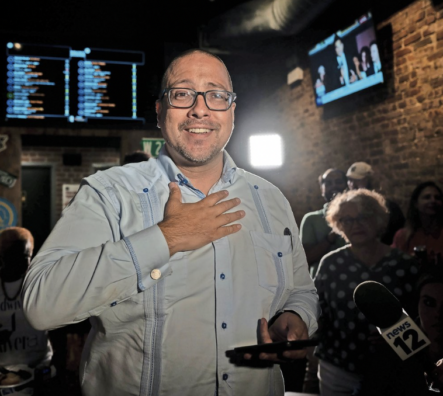 Gustavo Rivera
New York State Senate, District 33
New York's messy 2022 redistricting process pitted State Sen. Gustavo Rivera, the first Bronxite and Latino to serve as the New York State Senate Health Committee Chair, against a candidate who had the full backing of dark-money PACs that spent over a million dollars to boost her candidacy.
Sen. Rivera—the lead sponsor of a bill to implement universal healthcare in the state and a champion for Good Cause Eviction—was up against a powerful coalition of corporate interests. New Deal Strategies dove into his campaign head-first, joining in the final months of the race to facilitate its GOTV and communications strategy, leading Sen. Rivera's formidable coalition-building and endorsement operation, and developing the final narratives of the campaign. Our team sounded the alarm on the dark money trying to buy the Bronx in this election and successfully framed Sen. Rivera as the labor-backed, progressive choice in the race.
Working collaboratively with Sen. Rivera and campaign leadership, New Deal Strategies organized a powerful coalition-building operation to meet the needs of the new district's borders and engaged strategic partners to mobilize on the campaign's behalf. Our team worked in lockstep with Sen. Rivera's labor allies and supportive community organizations — and helped maximize the impact of major endorsements in the press and voter contact.
Sen. Rivera won comfortably on Election Night, holding his base and over-performing in the hotly-contested areas of the new SD-33. For months, local media framed Sen. Rivera's primary race as a steep uphill battle for his political life. His victory was one of the biggest progressive accomplishments of the cycle, marking a major win for the Bronx in a campaign pitting the working class against corporate special interests.