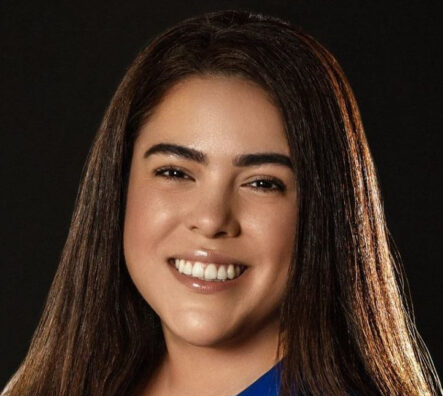 Carina Chacon
Principal
From managing social media platforms to building relationships with key stakeholders, Carina Chacon has implemented political and communications strategies for a range of candidates, campaigns, organizations, and public sector clients. She has helped clients develop their message, expand their reach, engage with their audience, and create new content.
During the 2018 election cycle, Carina helped produce and manage the targeting of over 150 custom-tailored direct mail pieces for U.S. Representative Gil Cisneros, one of six Democrats in Orange County to successfully flip a seat from red to blue. As one of the most expensive non-special House races in history, this race contributed to making Orange County completely blue for the first time since the Great Depression. Along with producing mail for this race, Carina also created and managed the production of hundreds of other mail pieces for over 30 California races.
Carina previously served as chief of staff at a public affairs firm, where she produced social media campaigns and executed communications strategies for a variety of public sector clients. This included working with various local school districts to halt their decreasing enrollment by retooling their message, expanding their community outreach efforts, and increasing their presence in social media, online, and in the press.
A native Californian, Carina Chacon got her start in politics as the lead deputy for a state Assembly Member near her hometown. Carina led a team of staffers in their efforts to highlight the Member's legislative package and to promote her leadership during the #MeToo movement.
Carina is a graduate of the University of California, Berkeley and holds a B.A. in Political Science and Gender and Women's Studies.